Best Places to Live in Florida for Families list that you got to check out.
Florida is nicknamed as the Sunshine State for its warm climate and lovely sandy beaches.
It is a state that is located in the Southernmost of the East Coast of the United States.
Florida is known for its beautiful beaches, lovely lakes, natural parks and locally caught fresh seafoods.
You can find on this list the best places to live in Florida for families.
We are factoring in the safety, schools and fun and leisure activities that your family can enjoy.
1. Melbourne
The city of Melbourne sits in the Eastern coast of Florida and the region also referred to as the space coast.
On sunny days, residents can observe satellite launches and space crafts en route to international space station. 
Most Melbourne residents are warm and welcoming which attracts people from all over the country. 
The town also has a low crime rate than any other similar size metro area with a crime index of 7.1 out of 10.
From a schools' perspective, Melbourne has 23 public schools and nearly 3 times the amount of private schools, in addition to 2 local colleges. 
This Florida city has one of the highest college readiness index at 9 out of 10 and a student teacher ratio of 16 to 1. 
If you choose Melbourne to settle down with your family, you will definitely not be disappointed by the family friendly sites and activities. 
A few of these include Paradise Beach and Park, Brevard Zoo, Andretti Thrill Park and the Ritch Grissom Memorial Wetlands.
2. Jacksonville
This Atlantic city is the largest metro area according to land mass in the contiguous United States.
Here, your family will encounter a culturally and aesthetically diverse districts surrounding the downtown area. 
Although the crime rate is a bit higher than some of the cities we have covered, the crime has steadily decreased the last several years which is a great improvement.
For education options, Jacksonville has 67 public schools and 154 private schools and has a college readiness index of 8.1 out of 10.
On the recreation side, residents can spend the day with their families strolling to the Jacksonville Zoo and Gardens, little Talbot Island State Park, Riverside Arts Market, and the Museum of Science and History.
Finally, Jacksonville has also gorgeous beaches close by and nature trails if your family prefers the outdoor experience.
3. Sarasota
Sitting on Florida's West Coast with award-wining beaches and a vibrant cultural and art scene, Sarasota is a hot destination for families and retirees alike. 
It is only an hour from Tampa and 2 hours from Orlando making it a pretty great location. 
This place is great for families because of its central location and more mellow environment. 
Sarasota is recognized in 2019 as 18th best place to live in the entire United States, 2nd best place to retire and the 13th best place to live for a higher quality of life.
One reason it is such a great city to settle down is because of low crime rate.  The current crime rate sits at 7.3 out of 10.
Sarasota is also a home to 27 public schools and 57 private schools with a college readiness index of 7.8 out of 10. 
Furthermore, some of Sarasota's family friendly highlights  are the Suncoast Science Center, the Ringling art museum, Marie Selby Botanical Garden, and the Sugar Sand Beach.
4. Tampa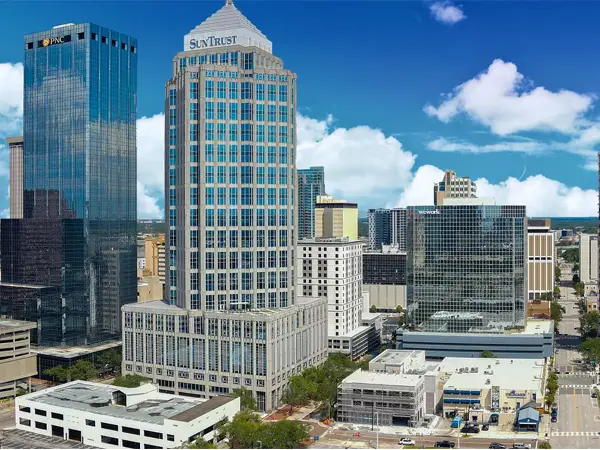 Another popular city, Tampa, Florida.  Residents of Tampa have the luxury of a laidback coastal vibe mixed with the conveniences of a large metro area.
Safety in Tampa is also super high for the size of the population at a crime index of 7.4 out of 10.
With the bigger city comes more options for your kids in terms of schools as well.  Tampa is home to over a  100 public schools and over twice the amount of private schools.  They also have a high college readiness index at 8.2 out of 10 and a student teacher ration of 16 to 1.  Which means your children are more likely to get more personalized attention in the classroom.
For things to do perspective, there are various things you can do.  Living in Florida means you will be close to the Florida Aquarium, Push Garden Theme Park, as well as multiple museums and parks right in the city limits.
5. Pensacola
This beach town is located at Florida's pan handle along Escambia and Pensacola Bay.
Here you will find white sandy beaches and emerald waves crushing on the shore.  
With 27 public schools, 32 private schools, and crime scene that continue to decline for the last 6 years, Pensacola could be a great spot to set-up your family's home base.
For family fun and entertainment, you will definitely want to visit the National Naval Aviation Museum, the Pensacola Lighthouse and Maritime Museum, or spend the day exploring big lagoons and state park.
6.Lakeland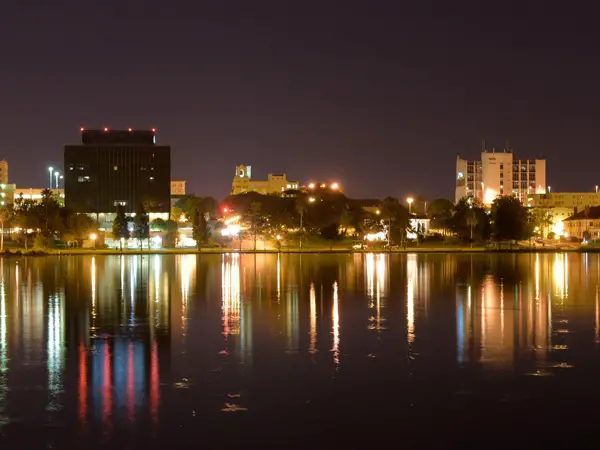 This is a great option for families because of its central location to Orlando and Tampa.  It is a relatively small metro area where neighbors know one another.
Named for its 38 lakes, this beautiful city is really a hidden gem. 
Not only does Lakeland have beautiful scenery, but also safe with a crime rate index of 7.9 out of 10.  So you can really feel comfortable relocating your family.
For Education options, Lakeland schools include 29 public and 44 private institutions with a 17 to 1 student to teacher ratio.
As for entertainment for kids, with almost 40 parks, there are also plenty of spots to picnic or explore with your family in the beautiful Florida sunshine.
For indoor options, checkout the Exploration Children's Museum, or catch a movie at Polk Theater.
7.Orlando
This city is recognized as home to 7 of the world's top theme parks and welcomes millions of travelers each year making it an extremely popular vacation destination.
You will find canopied oaks and 1920s lake front bungalows.
It is an attractive city for families as it combines business, recreation and living.
From a safety perspective, some areas in town are definitely safer than others but overall the crime index is 6.8 out of 10.  It indicated Orlando has a low crime rate in areas with similar sizes.
In terms of education, it is also a great place to move for the schools.  It has 99 public schools and 214 private schools.
Some of the schools in Orland are recognized as best high school ranks.
There are many attractions in this place.  Family friendly activities in Orlando, Florida include the following among others – Discovery Cove, Harry P Leu Gardens, Orlando Science Center, Tree Trek Adventure Park, Disney World and Universal Studious.
8. Fort Myers
Located in Southwest of Florida along the Caloosahatchee River, Fort Myers is a mid-size metro area with a charming downtown giving it a small town feel with city amenities.
It is near to Fort Myers Beach and Cape Coral which are popular destination for boaters and kayakers. 
From a safety perspective, crime rate is at 6.8 out of 10 with crime levels steadily decreasing for the previous 6 years.
Fort Myers has 27 public schools and 38 private institutions, it also has lots of educational options to fit your family's needs.
Some of the recreations for kid's activities include Butterfly States, IMAG history and science center and many parks around town.
9.  Port St. Lucie
Located in Florida's East Coast, Port St. Lucie has a growing urban area where you will find a sense of the real Florida. 
It has a crime index of 7.7 out of 10 which means it has lower crime rate than similar size metro area.
As for education perspective, the city offers 20 public elementary, middle and high schools as well as 30 private schools. There is only 18 to 1 student to teacher ratio.
As for fun activities, there are local family friendly activities such as  baseball games ,  fort piers tours, Defy Port St. Lucie, where you can test the adrenaline and tenacity of your kids. 
This is a venue for them to express and push themselves to the limit, aside from being able to hold a party for your kids at this place.
Moreover, you can also visit St. Lucie County Aquarium, The Children's Museum of the Treasure Coast, Sailfish Splash Waterpark, Pushin Water Kayak Charters and Manatee Sports Center.
Clean and quiet neighborhood, relax environment,  scenic waterways are some of the bonus points you can enjoy at the place.
10. Parkland
Parkland is a lovely city located in northern Broward County, Florida, just 42 miles northwest of Miami.
Named after its magnificent parks, one that stands out is the Pine Trails Park which sits at the heart of the city.
As for education, Parkland has 10 preschools, 6 elementary schools, 3 middle schools, 3 high schools and 9 private schools.
In terms of safety, Parkland has a crime rate index of 7.3 which is lower compared to other same size metros.
Parkland has plenty of leisure and fun activities to offer for the family as it has an abundant natural and man-made lakes, well-manicured grounds, aside from its nine parks.
Some ideas for fun activities are The Coral Springs Museum, Liberty Park, and Parkland airboat rides.
11. Niceville
One of the best places to live in Florida for families that made it to our list is Niceville.
Situated along the shores of Choctawhatchee Bay in Florida's panhandle, it is a city in Okaloosa County, Florida.
You can feel the warmth of this friendly town, a paradise that is great for raising a family.
Niceville has received various accolades such as Florida's safest city to live, best place to raise kids in Florida, cheapest yet greatest place to live in Florida, to name a few.
For education, Niceville has 22 preschools, 9 elementary schools, 4 middle schools, 5 high schools, and 20 private schools.
Some of the fun things for families in Niceville include Niceville Children's Park and Splash Pad, Holmes Creek Canoe Livery, Turkey Creek Park and Adventures Unlimited Outdoor Center.
12. Naples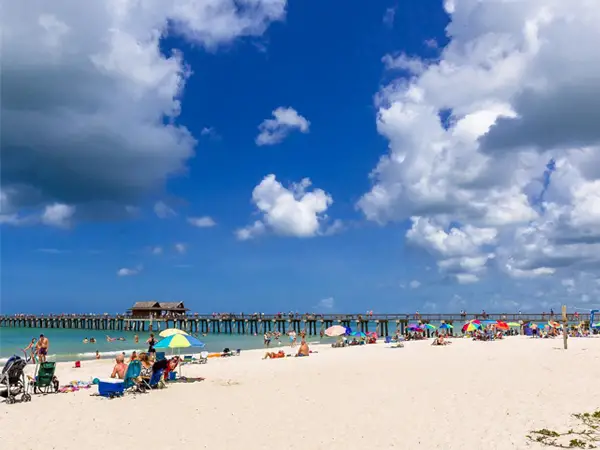 Naples is a city in Collier County, Florida. It is an alsmot 2 hours drive to Miami to the East and almost an hour drive to Fort Myers to the North.
It is one of the safest places to live in the United States.
For education perspective, you will have a number of options as Naples has 131 preschools, 66 elementary schools, 44 middle schools, 31 high schools, and 118 private schools.
Fun activities include Naples Botanical garden, Corkscrew Swamp Sanctuary, Naples Pier and Lowdermilk to name a few.
13. Winter Park
Once considered as a winter resort, Winter Park City is located in Orange County, Florida, just near Orlando.
This place is rich in history, culture and art and a nice place to settle down with your family.
There are over 60 schools in Winter Park which means you have plenty of options for your kid's schooling.
Winter Park is a home to great museums, lovely boutiques and shopping, sidewalk cafes that gives you "European" vibes.
Fun and entertainment activities include the Winter Park History Museum, Albin Polasek Museum, Scenic Boat Tour and the Winter Park Playhouse.
14. Clearwater
Known for its pristine beaches, Clearwater is located in Pinellas County, Florida.
Clearwater, Florida is simply a great place to raise a family.
In terms of safety, the south part of Clearwater is generally considered the safest.
From an education perspective, you have plenty of options as it has 111 preschools, 62 elementary schools, 42 middle schools, 29 high schools, and 120 private schools.
There are a lot of options for fun and leisure activities for the family like Clearwater Beach, Sand Key Park, Pier 60, and Clearwater Aquarium to name a few.
15. Miami Lakes
Miami Lakes was incorporated in December 2000, making it the youngest city in Miami-Dade County.
It has a lot of lakes and you can find plenty of homes with lakefronts, hence the name.
Miami Lakes is generally safe, at 7.6 crime index.
For education, Miami Lakes has 6 public schools and over 20 private schools.
As for entertainment and kid's activities, there are a number of parks you can enjoy like the Amelia Earhart Park, Miami Lakes Optimist Park, and Shula's Golf Club.
---
Best Places to Live in Florida for Families – Summary
Melbourne, FL
Jacksonville, FL
Sarasota, FL
Tampa, FL
Pensacola, FL
Lakeland, FL
Orlando, FL
Port Myers, FL
Port St. Lucie, FL
Parkland, FL
Niceville, FL
Naples, FL
Winter Park, FL
Clearwater, FL
Miami Lakes, FL
Tourist Spots in Southern Philippines You Might Want to Check out
16 Best Tourist Spotsi n Davao
Best Kapatagan Tourist Attractions