These free printable letters a worksheet will help you in introducing the alphabet to your little ones.
You can start by showing them the letter A then honing their writing skills by using the tracing letter worksheet.
Your little one can now move forward with identifying the letter A and associating it with object and things that uses the beginning letter a.
Make learning fun by letting your child play while learning through by using the puzzle letter a worksheets.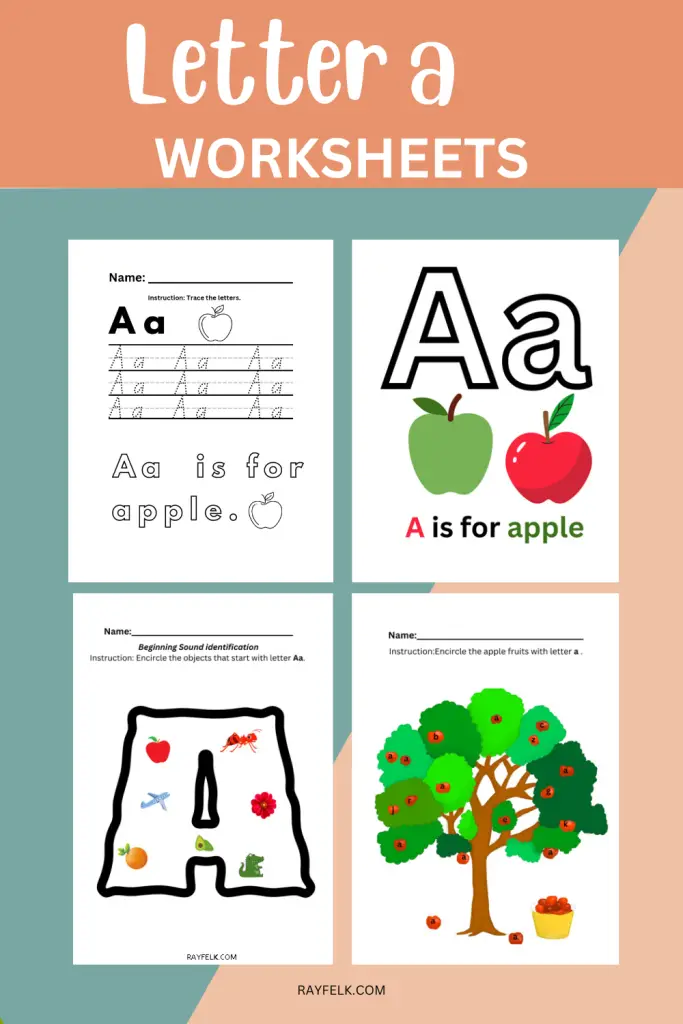 Letter a Tracing Letter Worksheet
This letter A worksheet is a tracing letter of uppercase and lowercase letter A. Download and print this free worksheet and you can let your child practice writing the letter a, both the capital and small letters.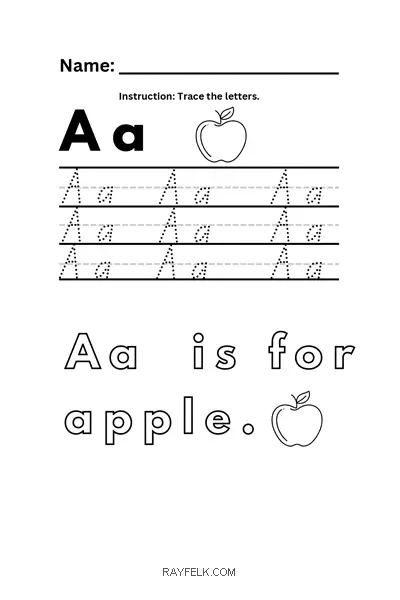 A is for Apple
This free printable helps your pre kinder child identify the letter a in the alphabet.
Child will learn faster if you associate the beginning letter into an object or things that they know.
For this worksheet, you can make your child color the hollow uppercase and lowercase letter A and associate it with the fruit apple.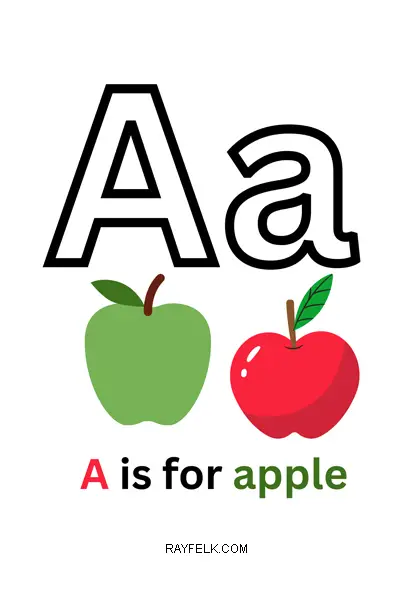 Beginning Sound Identification of Letter A
This worksheet will help your child identify the beginning letter A.
They simply have to encircle the objects inside this huge letter A that start with the first letter of the alphabet.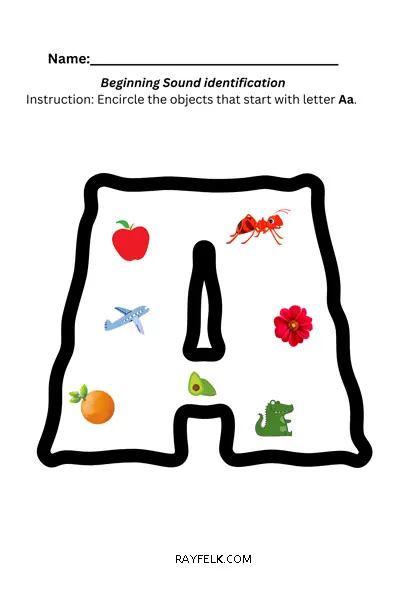 Letter a Identification
This particular worksheet is a fun way of identifying the lowercase letter A. All they have to do is identify the apple fruits with the letter A written on it.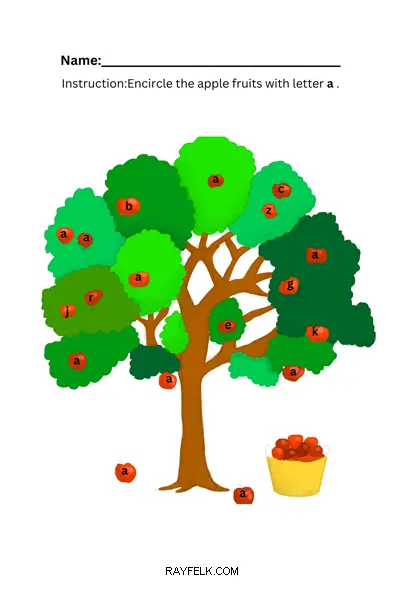 Other Printables You May Like