This is a fun and exciting finding nemo word search puzzle with twenty-four words to find.
Finding Nemo is a popular Pixar/Disney movie with Nemo, a clown fish as the lead character.
Many can relate to the story of Finding Nemo. It became popular and a hit for a reason.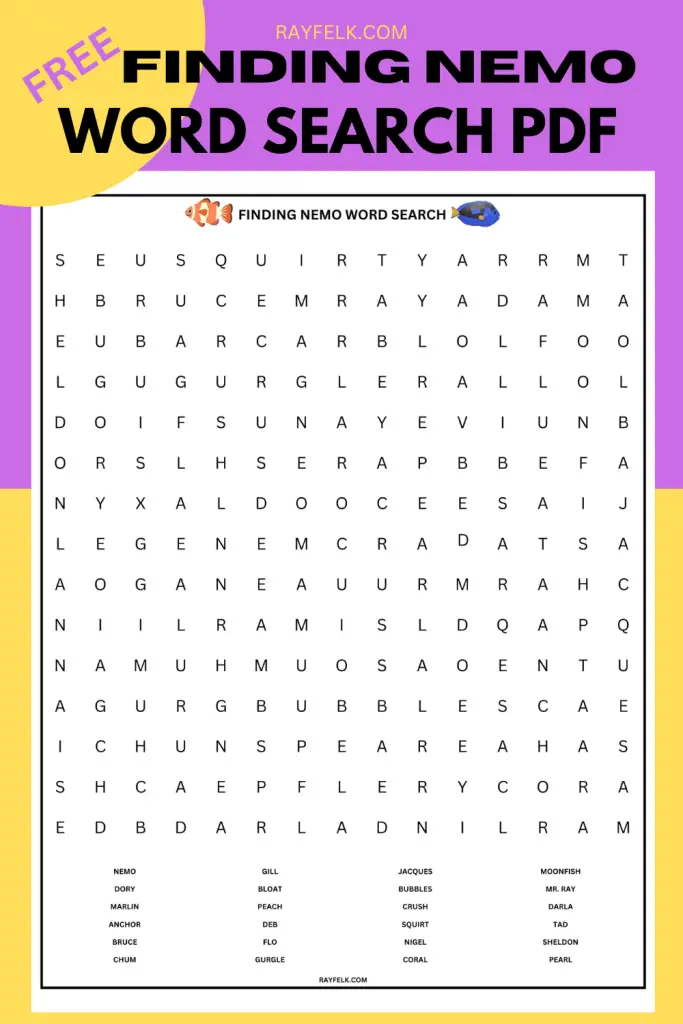 This Finding Nemo printable word search will be a fun and exciting to answer. It will bring you back the time when you first saw the movie and make you emotional when Nemo and parents finally meet.
Words to Find
There are twenty-four words to find in this word search. Listed below are the words you will have to search in the puzzle.
Nemo
Dory
Marlin
Anchor
Bruce
Chum
Gill
Bloat
Peach
Deb
Flo
Gurgle
Jacques
Bubbles
Crush
Squirt
Nigel
Coral
Moonfish
Mr. Ray
Darla
Tad
Sheldon
Pearl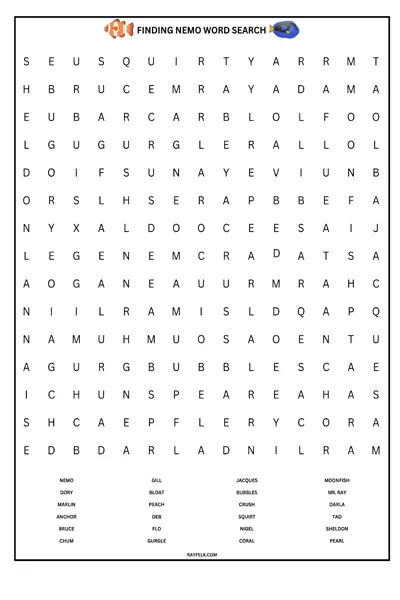 How to Print this Word Search
Join our community to download this free printable word search.
Enter your name and email and download the word search.
You can now print the puzzle in your own home computer and printer.
Go on then answering the puzzle. You can find the words forward, backward, horizontal, vertical and diagonal.
The good thing is you can check your answers using the answer key.