Do you love ice cream? I bet you do. You will have fun answering this ice cream word search puzzle.
There are plenty of ice cream flavors.
The most common ones are coffee, cookies and cream, vanilla, and rocky road.
Fruit flavors are also available like mango and mamey.
Are your favorites listed on the words you will have to look for in the puzzle?
Warning though, you will drool at the words as you answer this puzzle.
Kidding aside, this is a fun and exciting word search puzzle that you will love.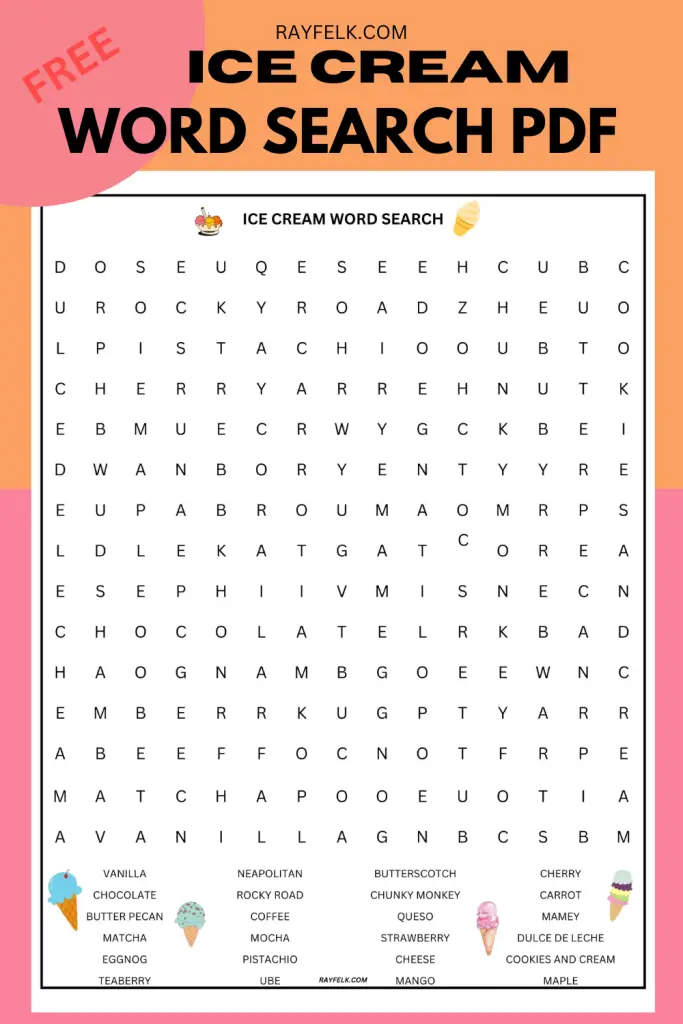 Words to Find
Below you will find twenty-four ice cream flavor words for this ice cream word search puzzle.
vanilla
chocolate
butter pecan
matcha
eggnog
teaberry
neopolitan
rocky road
coffee
mocha
pistachio
ube
butterscotch
chunky monkey
queso
strawberry
cheese
mango
cherry
carrot
mamey
dulce de leche
cookies and cream
maple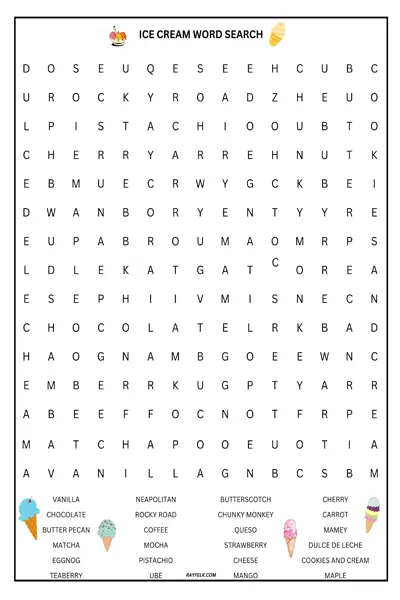 How to Print and Answer this Word Search Puzzle
Start with joining our community.
Enter your name and email in the fields provided above.
Then download and print the word search puzzle using your home computer and printer.
Look at the words to find at the bottom of the sheet.
You will find word bank of ice cream flavors you will have to look for in the puzzle.
Words can be found vertical, horizontal, forward, backward, upward, downward and diagonal.