These free printable cat coloring pages are lovely and perfect for kids and even adults.  Why not 🙂  .
Little ones love their pet cat and having these adorable and charming cat drawings that they can put color on is a way for them to learn to color up things.
Kids love coloring activities and using this cute and lovely cat drawing for them to color will surely delight your lovelies.
Free Printable Cat Coloring Pages
1. Simple and cute cat 
This cute simple cat has whiskers and has minimal design.  It can be easily colored by preschoolers.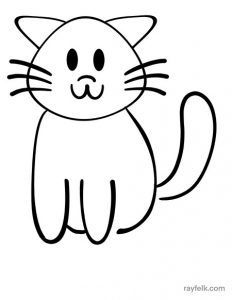 2. Cat giving love
This cat holds a heart as if giving love to you.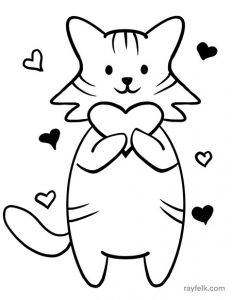 3. Angel Cat 
An  "Angel Cat" with a halo on top of its head.  What a cutie!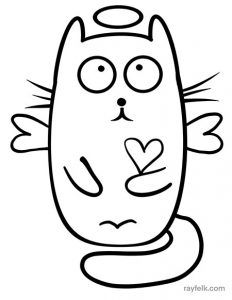 4. Cat doing a Flying Kiss
This drawing shows a cat face doing a flying kiss.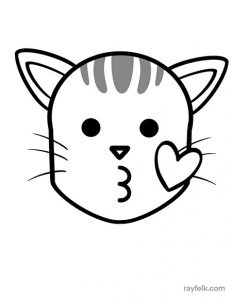 5. Cat Sleeping in a bucket
This drawing shows a cutie cat sleeping in a bucket.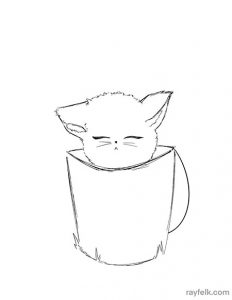 6. Cat wearing a scarf
This lovely cat wears a scarf.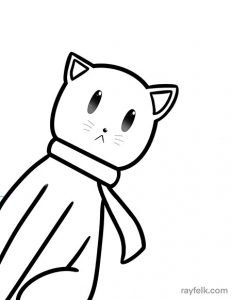 7. Happy Kitty Cat with a lovely laugh
This drawing shows a happy cat having a laugh.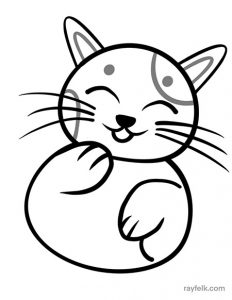 8. Sleeping Cat Curling his Body
A drawing of a sleeping cat that curls his body.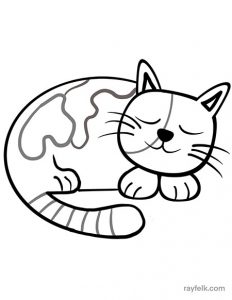 9. Yawning Anime Cat
A lovely anime cat that is yawning free coloring page printable.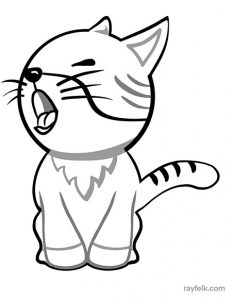 10. Cat Playing with a Ball
A coloring page that shows a cat playing with a ball.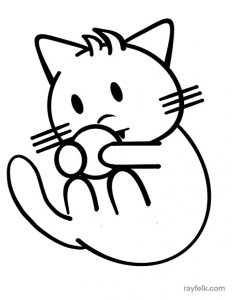 Getting the kids to color stimulates their motor skills and make them learn basics in identifying colors.
It will also stimulate their creativity skills.
The best thing is it will divert them from using gadgets and screens that most kids are often exposed to nowadays.
Happy coloring!
P.S.: Want more coloring pages? Check out Christmas cat coloring pages.
---
Disclosure: These coloring page materials are drawn by Ray and Kaye. You can utilize these free printable materials for personal use only. Moreover, teachers may use these materials for educational purposes. Selling them for monetary gains is prohibited without the written consent of the authors of rayfelk.com.  For questions, feel free to contact us at mod.rayfelk at gmail dot com.