This is a Chinese food word search puzzle that is enjoyable and entertaining.
Do you like Chinese food? Have you tried any of the foods listed on the word bank on this puzzle?
Take a look and try these foods when you get the chance or if it is available in your area.
They are delicious.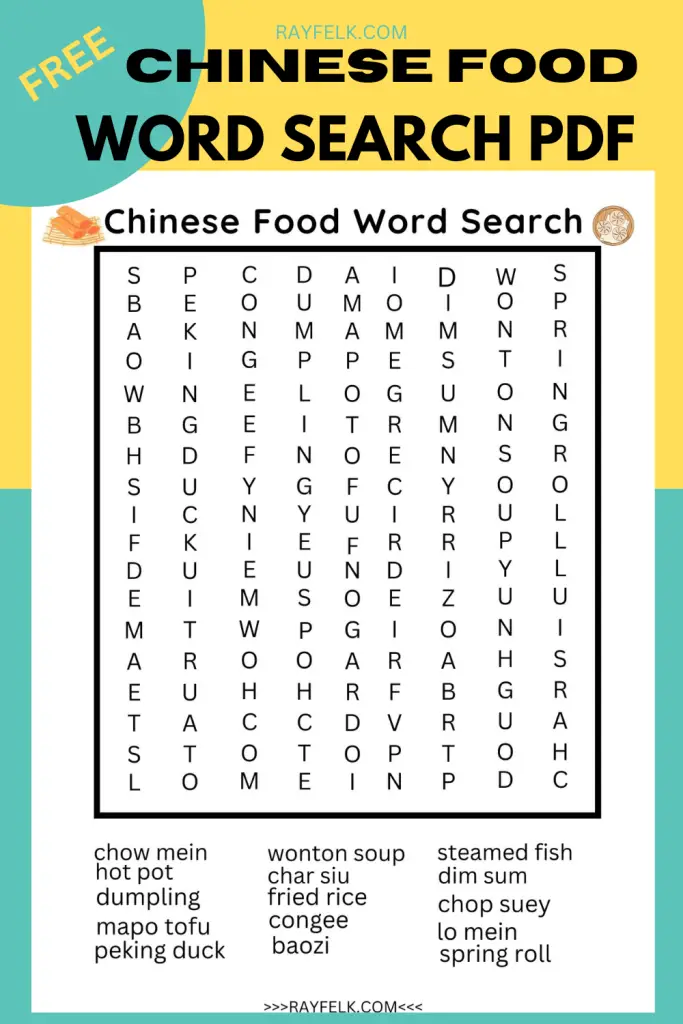 Words to Find
chow mein
hot pot
dumpling
mapo tofu
peking duck
wonton soup
char siu
fried rice
congee
baozi
steamed fish
dimsum
chop suey
lo mein
spring roll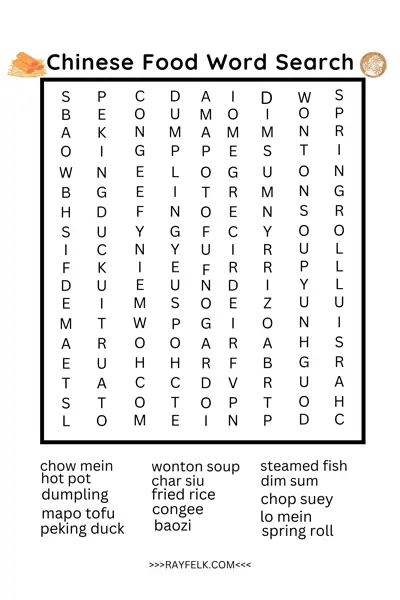 How to Print this Free Word Search
Be part of our community to enjoy our free word search puzzles.
You can then download and print the free printable and enjoy answering. Have fun!