Do you love to eat seafoods? If you do, you will be drooling while answering this seafood word search printable puzzle.
Seafoods are delicious.
There are many kinds of seafoods. A lot of ways in preparing them as well.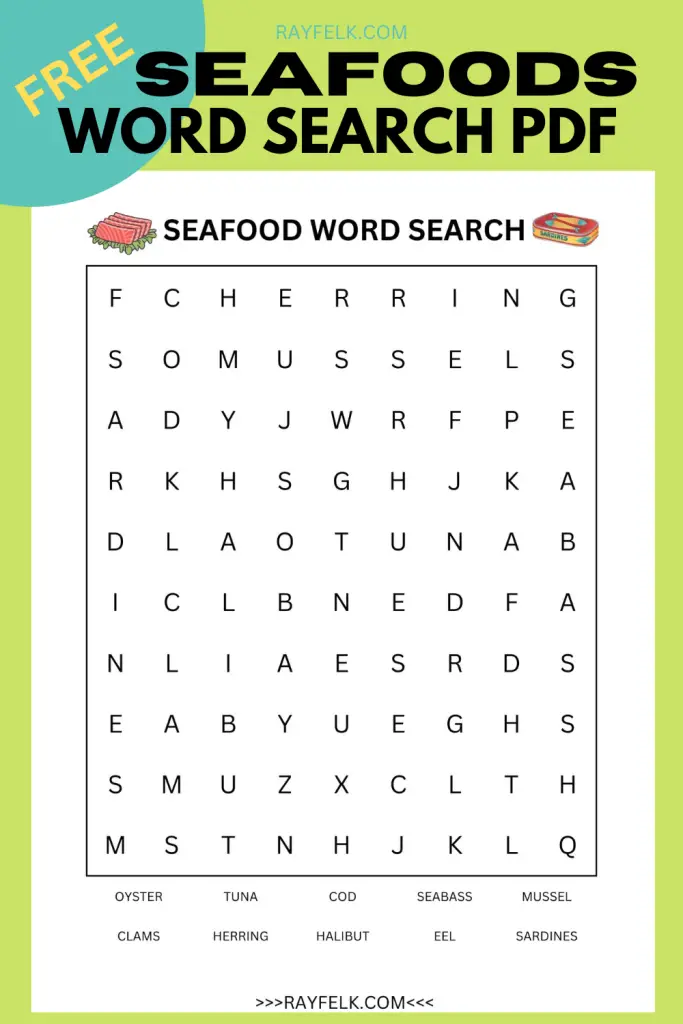 If you live in a place where there is an abundance of seafoods, you will surely love them.
Aside from being delicious, they are also nutritious and a lot of the fishes in the ocean are fatty and contains omega 3.
Some seafoods are eaten raw especially when they are fresh.
Words to Find
oyster
tuna
cod
seabass
mussel
clams
herring
halibut
eel
sardines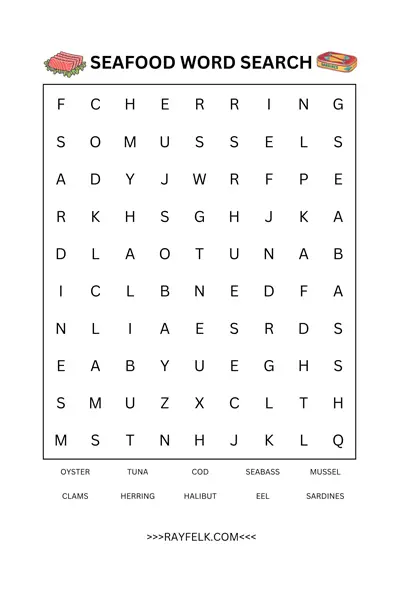 How to Print this Word Search PDF
Join our community by entering your name and email address to be able to download this printable for free.
Download and print the word search puzzle in your printer at home.
Have fun answering the puzzle.
How to answer the Word Search Puzzle
This word puzzle is of medium difficulty.
It contains only ten words to find.
You can check the words you need to look for at the bottom of the sheet.
Look at those words at the puzzle and encircle them as you find them.
You can find them downwards, upwards, horizontally, vertically and diagonally.
Have fun answering the puzzle.