Dog is said to be man's best friend and it is rightly so. They are adorable and loyal creatures who welcome you home with their wiggling tails. If you are a dog lover, then you will surely adore this collection of dog coloring pages with various drawings and pictures of dog for your fun coloring.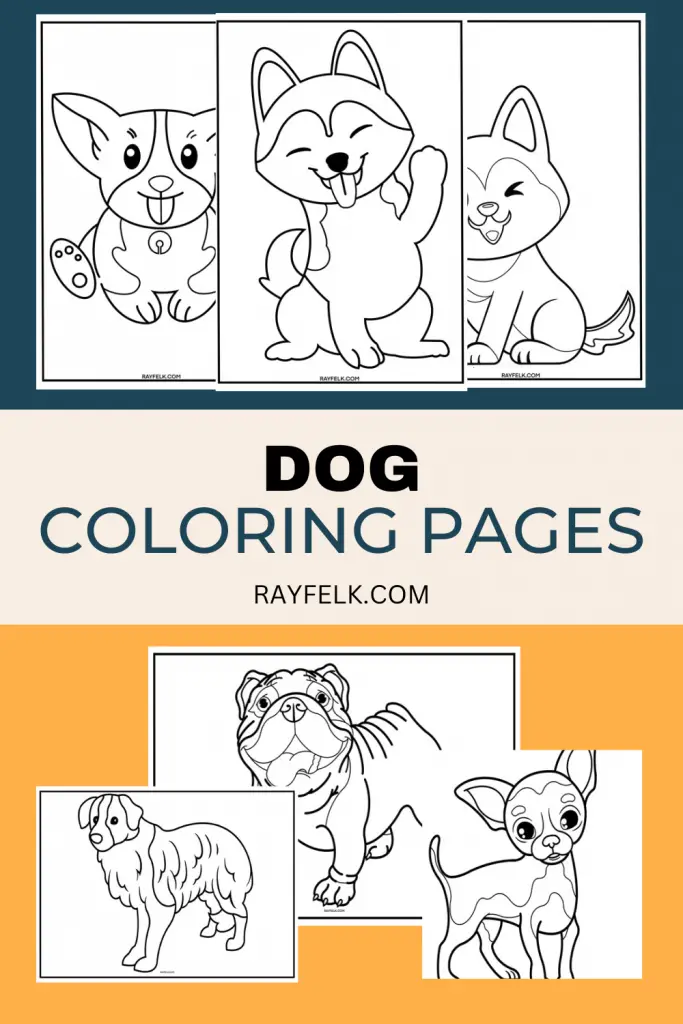 Dog Coloring Pages
Check out these free to print dog coloring pages. Choose the ones you like and have fun coloring!
1.Cute Husky coloring Page
This is a coloring sheet of a cute husky dog winking his one eye. Huskies are thickly coated with fur and mostly medium-sized.
They are usually found in polar regions and known to work as sled dogs. They usually wok in a pack and they are adorable. Get coloring this free printable husky now.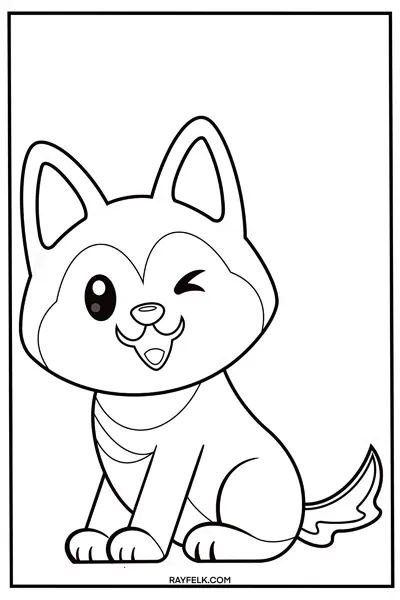 2. Husky Puppy coloring Pages
This is a free coloring picture to color of a husky puppy. Feel free to print and color it now.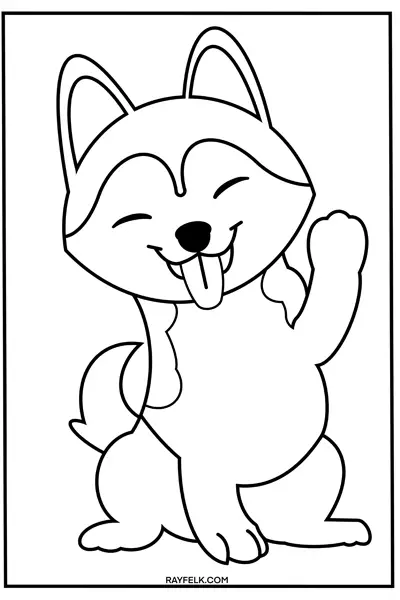 3.Corgi Coloring Page
Corgi is a type of herding dog that are nice family dogs. When I hear of a corgi, I automatically remember the late Queen Elizabeth as her dogs are of this breed.
Do you like corgi? Get coloring this lovely dog and have fun!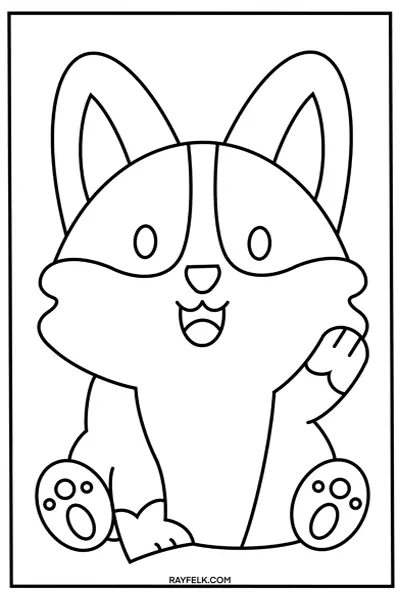 4.Simple Corgi Coloring Page
Another drawing of corgi dog that you are free to print and color. Be creative in your coloring of this dog.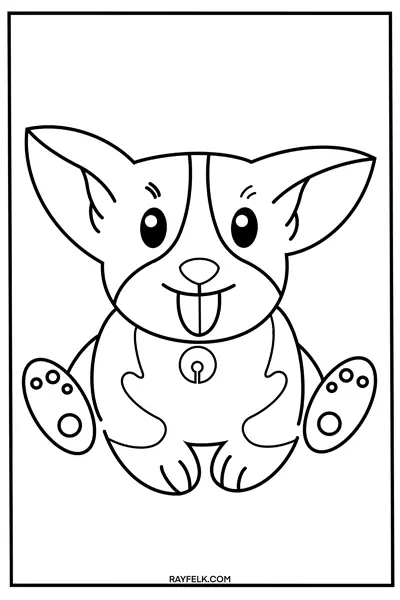 5. Corgi in Christmas Costume Coloring Page
This is a coloring page of a corgi in Christmas costume coloring page. Enjoy coloring!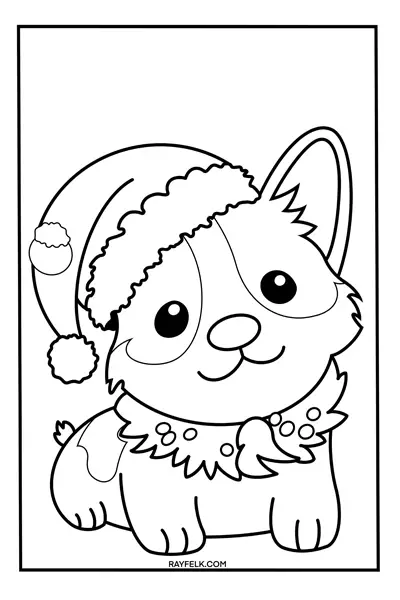 6.Basset Hound Coloring Page
Basset hound dogs are known to be large and originally bred to hunt hare. They have big ears and mournful looking eyes.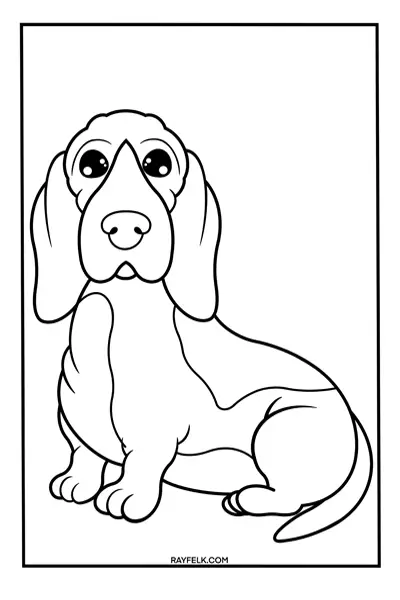 7.Beagle Coloring Pages
Beagles are adorable dogs that are known to be happy, lovable with ears that are long and droopy.
They are good family dogs. Feel free to print and color this beagle dog and enjoy coloring!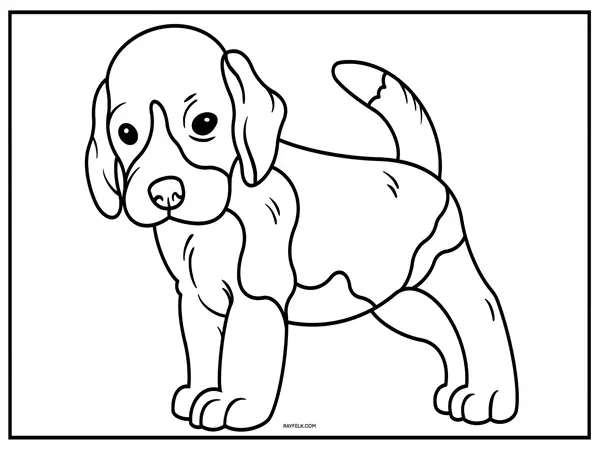 8.Bulldog coloring Pages
Bulldogs are bred in Britain for use in fighting bulls or bullbaiting. They are medium in size but very courageous and muscled.
Get coloring this bulldog printable coloring PDF sheet and have fun.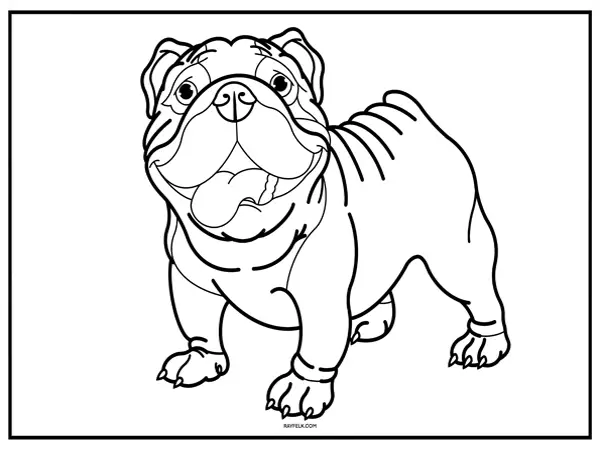 9.Chihuahua Coloring Page
Chihuahua is a small dog that has a terrier demeanor and of Merican descent. It is a toy dog and one of the smallest dog breeds.
Do you like chihuahua? If you do, feel free to download, print and color this chihuahua printable coloring page.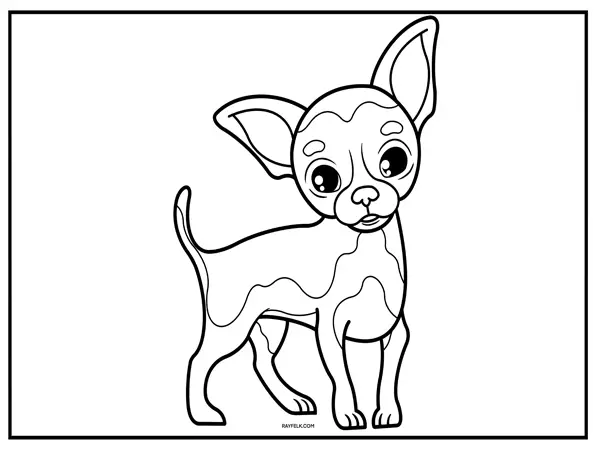 10. Border Collie Coloring Page
Border Collie is a medium-size herding dog. It is considered as one of the most intelligent dog breeds.
If you live border collie dogs, you can print and color this free coloring sheet.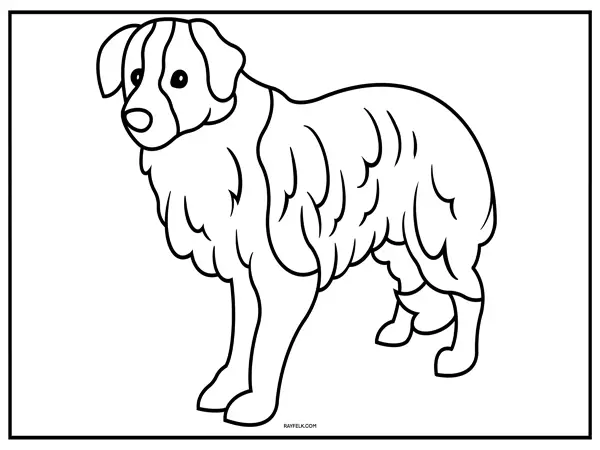 Other Coloring Pages You May Like
Disney Princess Coloring Pages
Poppy Playtime-Huggy Wuggy Coloring Pages