Do you play Gacha life? I bet many of you do. If you like Gacha Life, then good news! We are publishing this collection of Gacha Life coloring page free printables.
What is Gacha Life
Gacha Life is an app that allows you to create your anime styled characters and make customized dress and outfits for them. You can customize the hairstyles, the eye color, clothing, weapons and more.
Free Gacha Life Coloring Pages PDFs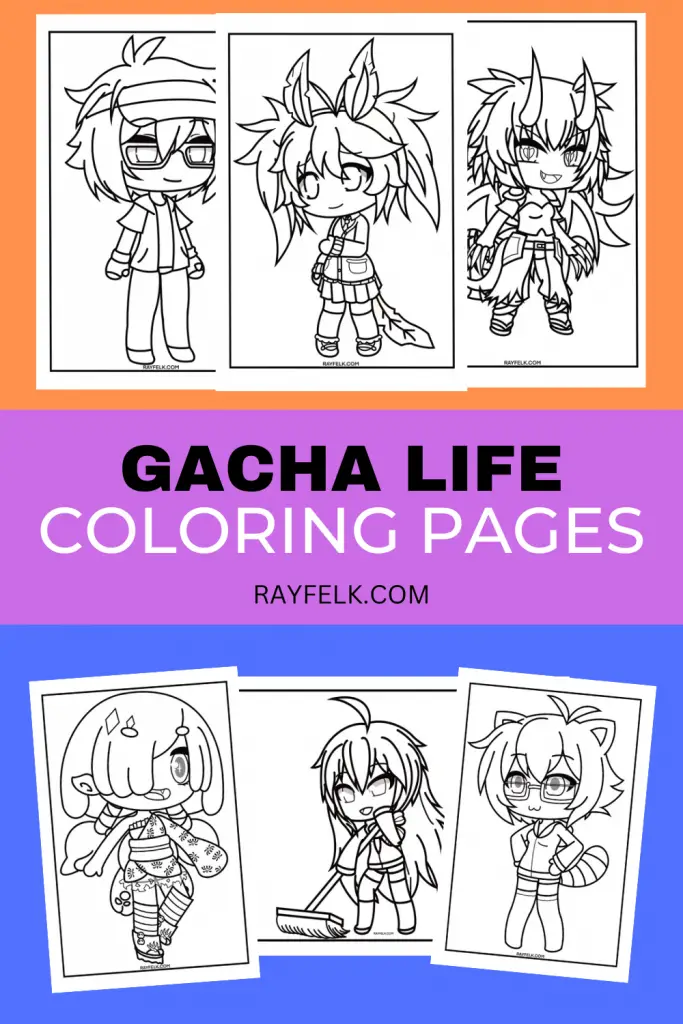 1. Gacha Life Dragon Girl
This is a free coloring page of Gacha Life Dragon girl. Look how cute she is! Feel free to download, print and color this free printable Gacha Life coloring sheet.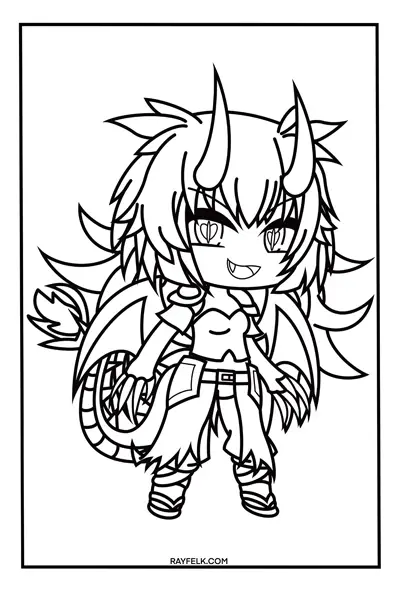 2.Gacha Kawaii School Girl
This is a free coloring PDF printable of Gacha Kawaii School Girl. Feel free and color them nice!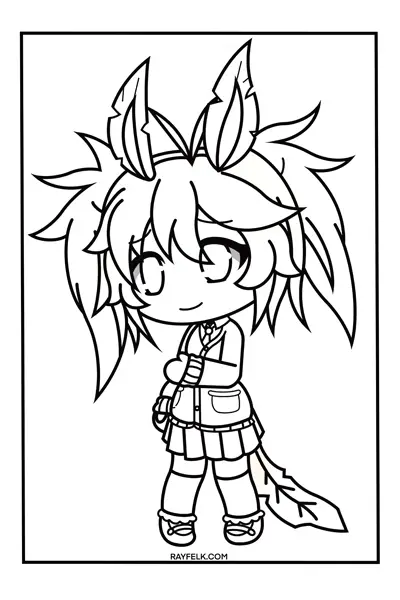 3.Gacha Life NPC Luni
Luni is a male NPC character that can be found in Hometown. He has black-grey fluffy hair that fades into blue.
He wears visor and his eyes are blue. If you like Luni, feel free to print and color this free Gacha Life coloring page.
4. Gacha Life NPC Senpaibuns
Senpaibuns is an NPC in Gacha Life that can be found Hometown of Life mode. She loves the color pink. Get coloring this Senpaibuns coloring page.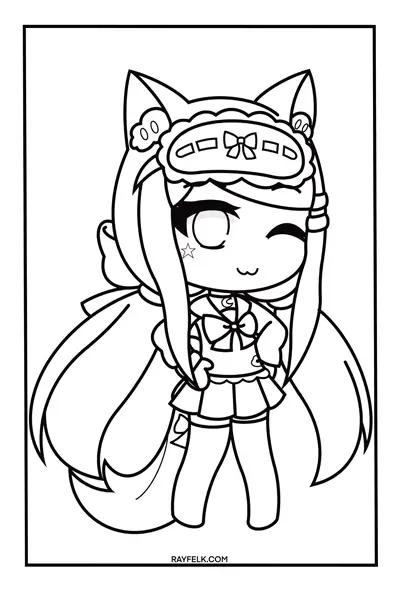 5. Gacha Life NPC Ramunade
Ramunade is a male NPC from Gacha Life. He has medium green hair that fades into turquoise. He also has fair skin and tired black eyes. He is wearing black gloves and shoes, his pants are black and short, his sock is long and brown.
If you like Ramunade, get coloring this printable drawing now!
6. Gacha Life NPC M O
M O is an NPC from Gacha Life located in Spookyville of Life Mode. She has a shy personality and wears a grey and red tail.
Feel free to color this M O free printable coloring sheet.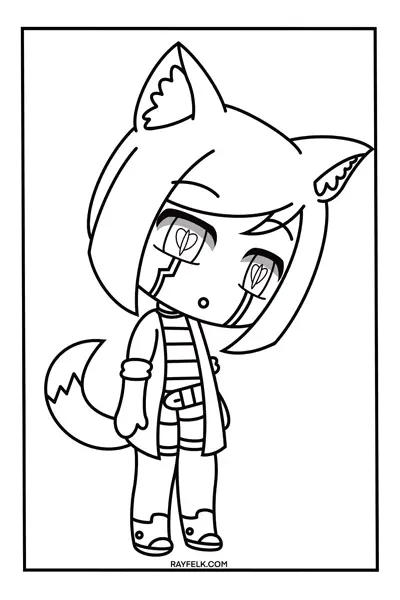 7. Gacha Life NPC Muu
Muu is another NPC character of Gacha Life. She is a secret character of Gacha Life located at Red Stripped Room.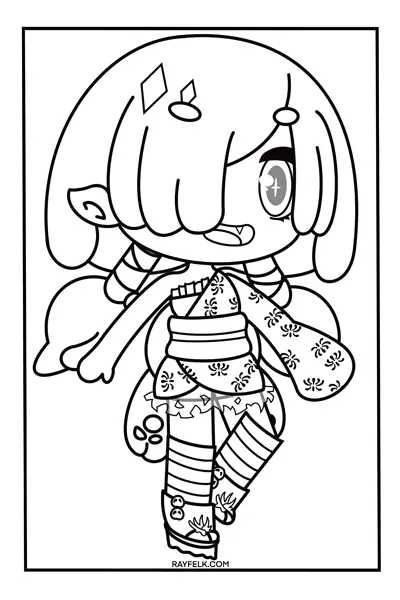 8. Gacha Life NPC Mumble
Mumble is an NPC that can be found on the beach of Gacha Life. If you like Mumble, feel free to print and color this free PDF drawing of her.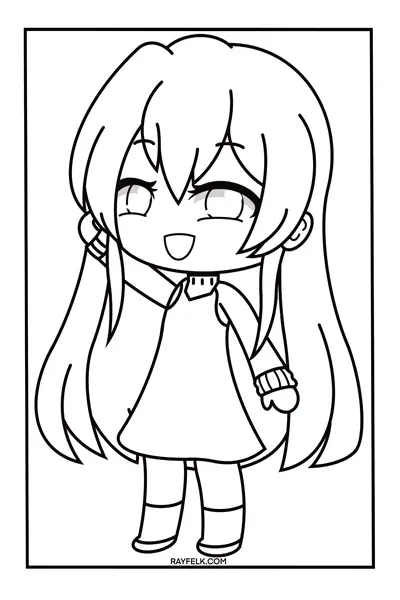 9. Gacha Life NPC Gina
Gina is an NPC who is an antagonist in Gacha Life. She is a psychopathic serial killer.
10. Gacha Life NPC Bex
Bex is an NPC located in Life Mode. She is a cute lovely girl with purple hair.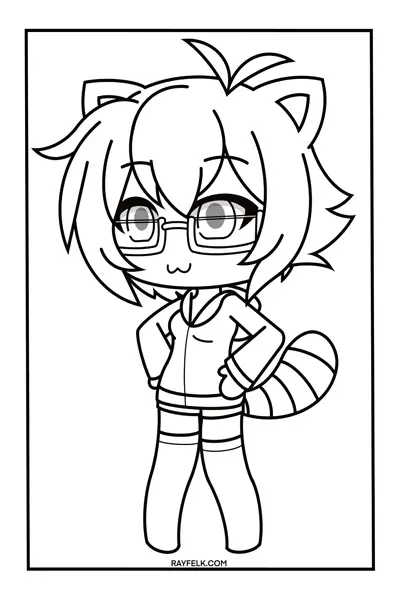 Other Coloring Pages You May Like
Disney Princess Coloring Pages
Poppy Playtime – Huggy Wuggy Coloring Pages