Choose  from the different designs of these free printable blank calendar.
These printable calendars are lovely and you just have to choose which ones that you want to print for a particular month.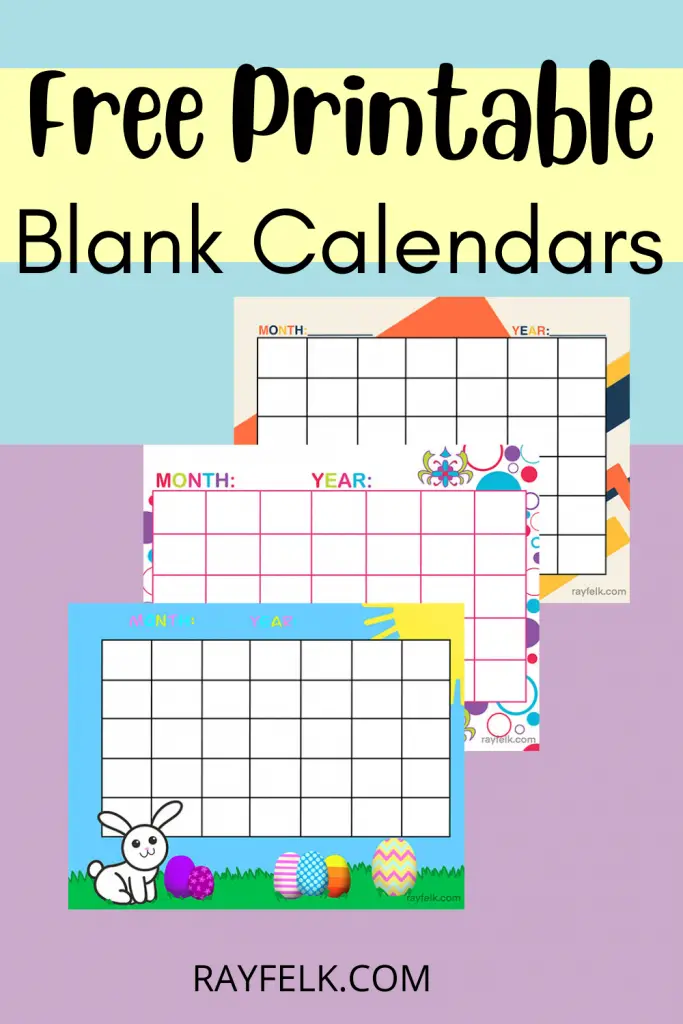 10 Free Printable Blank Calendar
1. Abstract design.
A printable blank calendar with abstract design on the side.  You can use it with any month you like to use with this particular design.

---
2. Green color with purple and pink flower on the side.
This lovely monthly blank calendar has the color green on the side and has flowers on it. It is perfect for spring months or summer months.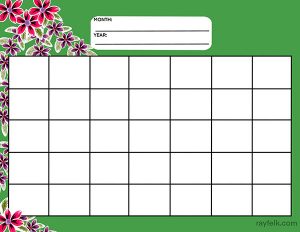 ---
3. Blank calendar with Christmas design.
This blank calendar is perfect for the holidays. It has poinsettia leaves and Christmassy design.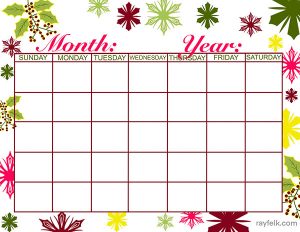 ---
4. Green blank calendar with flowers.
Another free blank calendar that you can use for the holidays.  It has green color on the border and has flowers. It has also gifts at the bottom.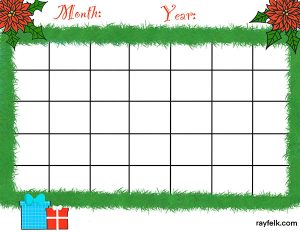 ---
5. Free printable blank calendar with balloons design.
This lovely calendar has balloons and buntings on its design.  You can use it for the month where you will celebrate something like your birthday, anniversary or any special occasion worthy of celebration.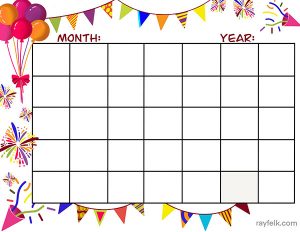 ---
6. Printable blank calendar with rabbit and Easter eggs.
This calendar is perfect for the month of Easter as its design is fitted for it.  It has bunny rabbit and Easter eggs on it.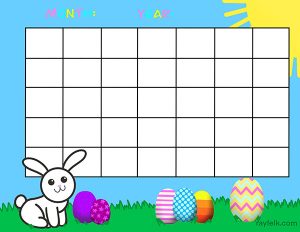 ---
7. Free Halloween Printable Blank Calendar
This calendar has a Halloween design.  Obviously perfect for the Halloween, it has pumpkins, bat and webs on its design.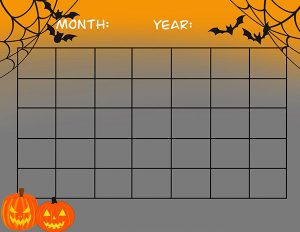 ---
8. Blank Printable Calendar with Flower design
This cutie blank printable calendar has flowers on it. You may use it on your preferred month for this design.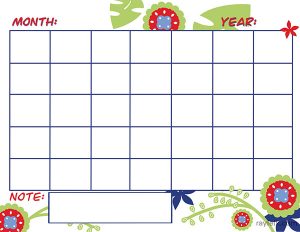 ---
9. Pink color printable blank calendar.
This printable blank calendar has a lovely pink color and embellished with some flowers and butterflies.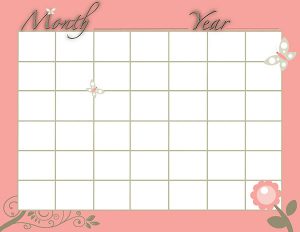 ---
10. Colorful blank  calendar.
This is a colorful blank printable calendar that you may use .